Customers are the lifeblood of any business. No matter what size your business may be, you need an efficient and effective way to connect with your customers. More and more, businesses of every size are turning to marketing automation platforms.
Marketing automation helps your business with email marketing, lead captures, customer relationship management (CRM) and general e-commerce. Three of the most popular platforms are Ontraport, ActiveCampaign and Infusionsoft. We took an in-depth look at all three, analyzed their pros and cons, and have a complete report below:
Deciding on a Platform
Each platform is designed to be a full-service automated marketing system. The downside is that these platforms can be rather complicated to install and then learn. Plus, the costs can be on the high side. So you want to make an informed choice before you commit to any particular product. Try a demo, read reviews and, most importantly, have a solid understanding of your specific needs. No one platform does everything, so know what services you need and what's optional.
An Overview of the 3 Platforms
Infusionsoft

Infusionsoft was created in 2001 by Clate Mask, Scott Martineau and Eric Martineau. Today, about 87,000 people use the software. The company is based in the metro area of Phoenix, Arizona.
The software is an integrated email marketing platform with tools for lead scoring, web tracking, social media tools and more. The platform has a wide variety of features and is usually the most suitable platform for larger businesses.
ActiveCampaign

Based in Chicago, ActiveCampaign was created in 2003. Today, their 16 person team helps small businesses around the world. They have about 100,000 current users – mostly small and medium sized businesses.
The platform provides CRM sales and automation, marketing automation and email marketing. Many users particularly enjoy AC's email marketing which includes newsletters, mobile support and templates.
Ontraport

Ontraport was founded in 2006 in Santa Barbara, California. Founder Landon Ray was an entrepreneur who encountered problems finding suitable business automation software. So, he created his own.
Today, Ontraport is used primarily by small and medium businesses. They deliver multi-media, multi-step integrated marketing sequences. Many users have chosen Ontraport after checking out the platform first with the free demo.
Key Features
All of the platforms offer a variety of marketing tools. Generally speaking, these platforms help you communicate more effectively with your customer both individually and as a group. Each platform offers some type of the following:
Customer Relationship Management
Email Marketing
Marketing Automation
Sales Service
While each platform may label their features a bit differently, there are still enough similarities for direct comparisons between each product.
Customer Relationship Management
Infusionsoft lets you create individual records for leads and customers. These can include general contact information, orders, account balances, task activity, appointment activity, website activity and more. For leads, you can also track the lead source and give the lead a score.
Ontraport offers similar CRM. From one screen, you can view all the data on every client and lead. The display is easily customizable. You can even collect whatever custom data you desire. On the business end, you can create custom viewing and editing permissions for every member of your team.
While Infusion and Ontraport have a lot of great CRM features, we have to give the slight edge to ActiveCampaign here. This platform offers the same customer and lead tracking and management functionality. ActiveCampaign has a lot of little bonus features we really like such as automatic detection of time zone and location for incoming emails.
We really liked the clean, easy-to-use interface. The drag and drop functionality makes it easy to move a prospect through various stages. Plus, you can easily integrate your existing email accounts into the system. This lets you track correspondence which occurs outside of the ActiveCampaign system.
Email Marketing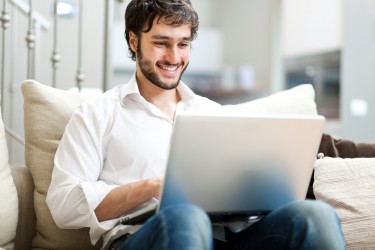 Maintaining contact with current and prospective clients through newsletters, special offers and more is an important part of your business. All the platforms offer a variety of services for email marketing.
Ontraport's system is called OntraMail. This includes a series of fully-responsive email templates. Sample categories include lead capture, content delivery and more. We really enjoyed Canvas, the enhanced editing feature. Canvas allows for point-and-click email customization and we thought it worked very well.
Infusionsoft differentiates itself from the competition with lots of options to tailor your emails. The information from the CRM tools can be integrated into the content of the emails. This can be done with both one-time emails or a lengthy autoresponder campaign. These tools help add a personal touch to every email you send, even automated ones.
ActiveCampaign supports both marketing emails (also known as broadcast-based emails) and automated emails (also known as both email sequences and autoresponders). Each email can be tagged with various information. The emails look nice too, with a customizable style. One feature we really liked was Conditional Email Content. This is when you send one email which is altered depending on the tags. For instance, you can send one version of an email to Clients and another to Prospects.
Integration, Mobile Support and Unique Features
Mobile support is a must for both you and your customers. Also, you'll probably want to integrate your social media profiles and other platforms into your marketing automation processes. These platforms offer a variety of additional features.
Ontraport offers Ontraport Mobile for iPhone and Android. You can access and edit your entire list of contacts, including the details associated with the Contact Record, directly from your mobile device. The platform is fully integrated with many popular services including Facebook, Twitter and UltraCart.
ActiveCampaign offers a few unique features. A free Zapier Account is included with the platform. This lets you easily integrate hundreds of different SAAS products. Note that this isn't a full Zapier account. Instead, the account only allows you to integrate items into the Zapier account. For full functionality, you have to subscribe to Zapier.
Infusionsoft has several interesting add-ons. Their GroSocial add-on offers a variety of social media support. For Outlook users, Infusionsoft Sync for Outlook lets you access marketing and sales features from within Outlook. Along those same lines, they also offer Sync for Gmail.
Prices and Subscription Plans
The price tag for automated marketing can really add up. You want to do your research and only pay for services you'll actually use.
Infusionsoft offers four price plans: Essentials, Deluxe, Complete and Team. Essentials, at $199 a month, includes just Contact Management and Marketing Automation tools. Deluxe, at $299 a month, includes the same features as Essentials plus either Sales Automation or E-Commerce tools. The $379 includes all four sets of tools featured in the lower plans. Finally, the Team plan adds email contacts and users.
There's also a Kickstart Services. Unrelated to Kickstarter, Kickstart is Infusion's training program. The service is mandatory for new users and costs $1,999. While this is a great way to learn the platform, the cost and time commitment keep us from giving Infusionsoft our highest recommendation in this category. This is especially applicable for small and medium sized businesses.
ActiveCampaign offers three price plans: Basic, Plus and Enterprise. These plans are quite a bit lower than the others. The Basic starts at $9 a month, the Plus $49 and the Enterprise $149. These prices can change based on subscription length and a few optional services.
Basic includes Email Marketing, Marketing Automation and Chat and Email Support. The Basic plan supports up to three users. The Plus plan adds CRM, Contact and Lead Scoring, Individual Training and SMS Marketing. Also included is the ability to customize domains, branding and training. This plan allows up to 25 users. Finally, the Enterprise plan adds a custom mailserver domain, unlimited integrations, in-depth onboarding and free design services. Enterprise also includes a dedicated account rep and allows for unlimited users.
Ontrapoint offers two price plans: Pro and Team. Pro is $297 a month and Team is $597. The main difference between the two plans is the limit on contacts and the number of users. Pro includes 25,000 contacts and allows two users. Team allows up to 100,000 contacts and up to 10 users. Both plans include up to 100,000 emails a month and two hours of free implementation.
Free Trials and Support
ActiveCampaign and Infusionsoft both offer free trials. Ortraport also offers a free demo, but you need to schedule an appointment in order to get one. On the plus side, the demo is personalized for your needs. Ontraport also offers a 90 Day Money Back guarantee.
Automated marketing platforms can be complicated, even for more advanced users. Most likely, you'll need to use the platform's support services. All platforms offer various levels of support. Generally, advanced support is included in the higher subscription tiers. The level of support you'll need depends on your familiarity with this type of software and your budget. Around the clock support is available, but it's not always worth the cost. The good news is you can always buy additional support at any time if you have an emergency.
We weren't surprised to see generally excellent levels of support across all three platforms. After all, if a company is hard to get ahold of, they tend to not last very long in this space. Since these are U.S. based companies, support is centered around U.S. time zones.
Infusionsoft offers Infusionsoft University, a well know real-world teaching seminar. There are usually two events a year, one in Los Angeles and the other in New York. While this is obviously an effective way to learn the platform, it's probably a bit unnecessary for small business owners.
Ontraport has an extensive library of resources on their page. These include both written materials as well as videos. They also offer individual support. You can call or live chat during business hours or upgrade to 24/7 support. Plus, when you sign up for Ontraport you get a free two hours of live training.
Overall, we give ActiveCampaign a slight edge in support. They offer live chat, one-on-one training and a searchable help database. What we really liked was their commitment to regular updates. They average about one update a month. While there's no guarantee this schedule will continue in the long term, their commitment to improving their product gives us a lot of faith in the company overall.
If you're going with ActiveCampaign or Ontraport our Sales Funnel Setup and Monitoring Service can help you make your way through what can otherwise be a confusing process.
Our Recommendations
There are a lot of things to like about each of the three platforms. The CRM, email automation and marketing automation processes will help just about any type of business. However, know that marketing automation platforms can be a bit complicated. Even an experience user will likely run into a thorny issue or two at some point.
Fortunately, all three platforms get high marks in support. While this is especially true for U.S. based companies, we've read plenty of positive reviews from Austrian and U.K.-based users who generally received assistance within 24 hours.
Ultimately, you want to choose a platform with a user interface you feel the most comfortable with. Checking out a free demo is usually a tremendous help here. Another important factor is the size of your business. For small and medium sized businesses, we recommend either Ontraport or ActiveCampaign. While Infusionsoft is generally a solid platform, the number of features can easily be overkill. Ontraport and ActiveCampaign can easily grow with your business, but you won't have to pay for features you don't need.
The right automation software will help you connect with your customers in a whole new way. Successful email communication and automated marketing can take your company to an exciting new level.

Click Here to try Active Campaign


Click Here to Try Infusionsoft
Disclaimer: While we maintain Editorial independence at all times and our reviews are impartial, we do receive a commission if you purchase a subscription with the services listed here.
All logos, trademarks and names are the property of their respective owners.